I feel like my existence is meaningless
I've been depressed for quite a while. I've been trying to work through it, and my boyfriend has been my rock. He is honestly the only person I trust enough to talk to about anything, but he decided to break up with me because of my depression. I cannot afford to see a therapist or anything, so he saw no hope in staying with me. My insurance has a $5000 deductible, so I'm screwed. I've had everything from suicidal thoughts to trying to quit my job. I have no one. My family doesn't care about me; they kicked me out when I turned 18 a few years ago. I had friends, but they have all moved on with their lives and have no time for me. My ex-boyfriend is trying to help but is making things worse because every time I see or hear him, I break down into tears. I found out that I will never be promoted now because of my depression.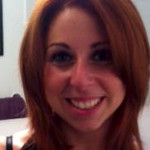 It sounds like you have been struggling with this for quite some time, using many of the same coping techniques that feel tried and true to no avail. Often, we fall back on coping techniques that would be helpful in other problems (stress, social anxieties, etc.) for our depression, but the truth is that depression requires it's own little tool kit.
Depression is all-encompassing, and, based on what you've written, the symptoms are already affecting work and your personal life in myriad ways. The best route forward would be to seek out counselling, admittedly, but if your insurance deductible is too high, that can be very expensive. I would recommend contacting your Employee Assistance Program (EAP) if offered by your employer. If not, you can look into community centres for counselling options, check if your doctor will give you a referral or your local religious organization.
If, however, you are motivated to get your depression under control, there are some great workbooks out there that you can use on your own or with your therapist (as long as your therapist is trained in Cognitive Behavioural Therapy, or CBT), such as "Mind Over Mood".

More Answers