Why do I crave depression?
It's not entirely true to say I enjoy being sad, but I always find a way to feel that way. I listen to sad music, read tragic stories, and, in a twisted way, like how bad it makes me feel. I focus on negative aspects of my life even if they aren't legitimate or I just make it seem negative.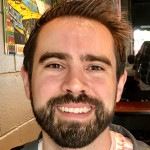 It sounds like you are noticing that you are drawn towards sad and negative content and it's hard to understand why. This may sound counter-intuitive, but sometimes we do things that on the surface may look problematic (or even cause us some real problems) because it serves us in some unseen way. A simple example would be somebody who is addicted to a substance; their addiction may be causing serious problems in their life, and they may even know it, but the addiction serves them by helping them to avoid painful feelings that they anticipate having if they quit using. Now I am not saying that what you describe is an addiction, it is just a really illustrative example of the unseen benefit.

One thing I would be wondering about is what is the unseen benefit of seeking out sad and negative content? I'd also be wondering what your relationship is to other feelings. These are things you may benefit from exploring with a competent therapist.

---
View 1 other answer
More Answers