How can I help my husband after a suicide attempt?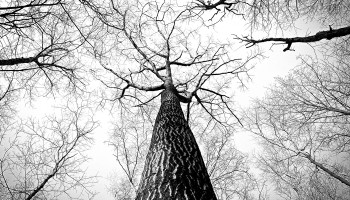 After he got home from the hospital he was angry, then for a time wonderful. Now he is depressed and hopeless again.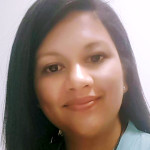 It seems like you are very receptive of your husband's emotions and want to support him trough this time. But it is also important of being aware of your emotions. How are you feeling after the suicide attempt? It is common to experience negative feelings while you try to make sense of the incident. Feelings like anger, shame, guilt and fear are frequent; while, wanting to avoid, minimize and become distant from the person are parts of the defense mechanism to attempt a quick resolution. Once you understand and overcome those feelings you may be in a better position to help your husband; who may be experiencing some negative feelings as well.
First, it is important to have a safety plan in place, which includes removing harming objects from the home, knowing who to call if there's a new attempt (either 9-1-1, or nearby treatment center), have a professional expert who monitors you and your husband's progress, either a Counselor or mental health provider could help you manage negative feelings and identify ways to handle triggering situations.
Once the safety plan is in place, make him feel supported and not judged, saying open ended statements, like: "I am glad that you are here, please let me know what I can do to help you through this process". Making small changes toward a healthier living may help as well. Exercising, eating healthier and practicing new leisure activities may be good ways to start. Also, explore your spirituality and your husbands, looking for ways to encourage each other by joining a support group or finding people who share your spiritual beliefs.
If you have more questions or concerns I offer teletherapy in the State of Texas, and traditional Counseling in Puerto Rico, call 787-466-5478.
¿Cómo puedo ayudar a mi esposo después de un intento de suicidio?
Después de que el llego a casa del hospital estaba enojado, luego por un tiempo maravilloso. Ahora está deprimido y sin ánimos.
Parece que estas muy atenta a los sentimientos de tu esposo, y que lo deseas ayudar durante este momento de su vida. Pero también es importante estar consciente de tus propias emociones. ¿Cómo te has sentido luego de este intento de suicidio? Es común que experimentes emociones negativas mientras los recientes sucesos hacen sentido. Sentimientos como coraje, vergüenza, culpa y miedo son comunes, y el querer evitar, minimizar o distanciarte son mecanismos de defensa igualmente comunes. Ya que comprendas y superes estos sentimientos, estarás en una mejor posición para ofrecerle ayuda, recuerda que tu esposo también debe de estar experimentando sentimientos negativos.
Es muy importante tener un plan de seguridad, esto incluye remover todos los objetos que pueden ser dañinos o facilitar un futuro atentado, saber a quién llamar en caso de una emergencia (9-1-1 o una clínica de emergencias cercana), tener un experto que monitoree tu progreso y el de tu esposo, puede ser un Consejero u otro experto de salud mental que te ayude a manejar los sentimientos negativos y situaciones retantes.
Ya que el plan de seguridad sea activado, crea un ambiente donde tu esposo se sienta apoyado y no juzgado. Utiliza frases abiertas para comunicarte, dile que estas feliz de que este contigo, y quieres saber cómo puedes ayudarlo durante esta etapa. También haz cambios pequeños para mejorar su calidad de vida como pareja. Hacer ejercicios, comer más saludable y compartir actividades puede ser un buen comienzo. Explorar tu espiritualidad y la de tu esposo también puede ser de ayuda, y encontrar personas o grupos que compartan esos mismos intereses puede ser una manera de mantenerse motivados.
Si tienes más preguntas o preocupaciones sobre el tema, ofrezco teleterapia en Texas y Consejería Tradicional en Puerto Rico, llama al 787-466-5478 para más información.
---
View 9 other answers
More Answers