PTSD is impacting my whole life
I have PTSD. The side effects are really bad and have impacts on sex, anger and my relationships. I even lost my job month ago.
How can I get my life back?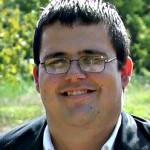 Michael Moates
I work with Anxiety, Depression, Trauma, and Personality/Emotional Regulation
It seems as if you are going through a really difficult moment right now. You deserve praise for realizing the need of making certain adjustments. There is hope for recovery! Find a reputable therapist who understands in trauma and with whom you feel comfortable and secure. They will work with you to help you develop healthy coping skills, regain a sense of security in your body, learn to better regulate your emotions, and enhance the quality of your relationships.

---
View 10 other answers
More Answers