I just lost my grandpa
I just lost my grandpa and i'm having a rough time with it.
I need some help to deal with the loss, but I don't think I can pay for counseling. Where Can I get help?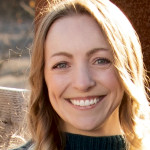 It's really admirable that you are reaching out to get help for something that can be very hard to deal with on your own.
Many counselors work based off a sliding-scale, meaning they may lower their fees to meet client's needs. This can vary by location and therapist availability. Another option is to try searching for counselors that would consider working with you probono. There's no harm in asking!
It also may be helpful to check with your insurance company to see what services they cover and what their copay is.
If it turns out that you are unable to find what you need, there are still many online support groups you can search via Google and/or Facebook that are specifically geared toward loss of loved ones.
---
View 15 other answers
More Answers