How would I know if I have the right therapist?
How do you know you have the right therapist for you?
How would I know how to "train" my therapist to be able to give me what I need from treatment?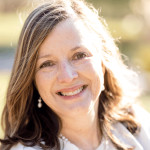 It's kind of like an audition. You need to find someone who you feel comfortable with and respect. Many therapists provide short, free, consultations. That is a good way to see if they seem to understand and empathize with you in a way that puts you at ease. If you have specific issues that you need to work on. look for someone who specializes in what is troubling you. The therapist should be able to provide evidence-based treatment and should discuss with you why they think this is the best way to proceed. Every counseling client should feel free to have input on their goals and desired outcomes.
---
View 123 other answers
More Answers