How do I get my husband to listen to me?
I'm always listening to my husband, but it feels like he never listens to me.
How do I get my husband to listen to me instead of me listening to him all the time?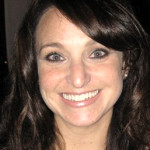 It's hard when you feel as if you're the only one that's taking the time to listen to your spouse. But, I would look at this as an opportunity to see if you can become aware of what exactly is happening between you, when you try and talk with your husband.
Sometimes, it can be in the way dialogue is approached. I would suggest paying attention to the way you begin dialogue with your husband. See if blame and criticism are present. When blame and criticism are included, bids for connection, can quickly go off track. This can sometimes start off with something like: "why don't you..." "you aren't..." "you don't..." Partners can quickly go into defensive mode if they feel they are being attacked and sometimes starting off like this can feel like an attack.
Also, become aware of the time of day or evening when you approach your husband. Sometimes, this can make a big difference for couples as far as when they can truly be present for one another.
If you find this pattern continues, you might consider seeking professional help through couples therapy. A trained couples therapist can help you both understand more about what's happening between you.
---
View 8 other answers
More Answers