How do I overcome my anxierty and depression?
I'm facing severe depression and anxiety and I just feel like I'm going through a lot. This really distracts me and I cant get my mind off the things that are bothering me.
How do I overcome this anxierty and depression?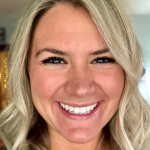 It's hard to answer this without knowing more specifically the anxiety and depression symptoms you are experiencing - but typically treatment for anxiety and depression is multi-faceted. Going to therapy, working with your primary care doctor to check for (and treat) any physical factors, learning healthy coping strategies for your anxiety and depression, increasing your social support, moving your body in ways that feel good, spending time doing something that's meaningful to you - all of these can be helpful for treating anxiety and depression!
---
View 12 other answers
More Answers