How can I have a better sex life when I don't like sex?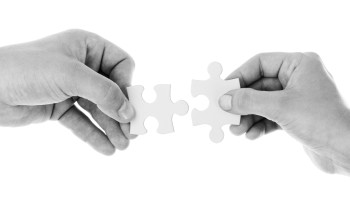 My husband and I have been married for seven years, and in that time, we have only had sex four or five times. Others have told me that most men would have left me by now. Honestly, I think I have a low sex drive or neither one of us actually knows what we are doing. I want to be better connected with my husband.
It's encouraging that you say you want "to be better connected with [your] husband," and since he hasn't left you, he must care about you and the relationship more than he does about just having sex. You don't say whether he complains or not, but even if he doesn't it seems there's a sense of something important missing for both of you.

Most likely to connect better with him physically you'll need to become better connected with yourself and your body. Men often feel fulfilled by sex simply because it happened - the woman they want received them, allowed them to make love with her. For women that can sometimes be more complicated. A woman who loves sex most likely also loves her body, knows what pleasures her, and feels confident asking for what she wants. Self-pleasuring can be a way for you to discover more about your sexuality, and a classic resource is Betty Dodson's book Sex for One: The Joy of Selfloving. A good counselor or sex therapist can be very helpful with your whole relationship as well as the sexual part of it, but not all counselors are comfortable working with sexual issues. Shop around and be sure you find someone who can help you and your husband get better connected on all levels.
---
View 7 other answers
More Answers