How do I get over a person I fell in love with?
I know that I need to get past my feelings for this person I fell in love with, but t's so difficult to move on because he showed me feelings I've never felt before.
I feel like I don't want to be without my genuine love for him, but logically, I know I need to be without him. I can't discuss this with anybody in my life because the conditions surrounding our love are considered "wrong" by a lot of people.
How can I get myself to just move on?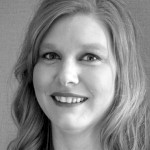 It's difficult to move on and let go, especially when you've experienced things for the first time with someone, or feelings you've never felt before, as you said.
I like the fact that you are looking at your situation "logically". Feelings can take time to fade, but you seem to understand, even if it is subconsciously, that it's the feelings he stirred up in you that are keeping you tied to him, not necessarily the person himself. Realize that you can and will experience those feelings again with another person - the RIGHT person. Don't hold onto someone who is wrong for you just because of something like this. You're wanting those feelings and wanting a relationship - but with him necessarily? Or with anybody? You said you don't want to be without your love for him - not you don't want to be without him. In fact, you said you know you need to be without him. It seems like it's the LOVE that you can't let go of, and the feelings. Not the person. Trust me, you will find that again. Take some time to let this fade. Don't try to force him or anyone else into a role that is meant for someone else. Cherish the memories and the experiences you had. Sounds like it's been a valuable learning and growth experience for you, but you have your own reasons, and I don't know what they are, for thinking this person isn't good for you. Trust your gut instinct and be glad you've had this relationship. Not all are meant to last. But all shape you into the person you are and will become, and all teach us important lessons.
---
View 5 other answers
More Answers