How can I help myself and change my behavior?
I've hit my head on walls and floors ever since I was young. I sometimes still do it but I don't exactly know why,
I have anxiety and I had a rough childhood but now I'll start to hit my head and sometimes not realize it but I don't know how to stop or even why I'm doing it.
How can I help myself to change my behavior?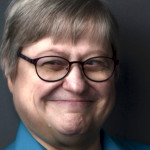 It must be painful to do this behavior. Something is causing your pain. I know that's staring the obvious. But taking a step back. Taking some deep breaths might allow you to determine what's underlying your need to self harm. If you feel you have to harm yourself then a technique is to hold an ice cube. The cold will divert your attention away from your emotional pain.
---
View 4 other answers
More Answers