My past is holding me back from my future. How can I get my life back?
There are issues from my past that have me very heavily burdened in my heart. I've been torn for so many years and I need help so I can move on with my life.
I experienced trauma when I was 8 years old and I did come out about it until I was 40.
Now I know this is what's holding me back on my happiness. I've met a very loving and caring man but because I'm holding on to these things from my past I'm pushing him away.
How can I get my life back?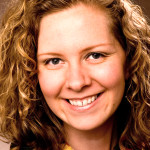 It may not feel like it, but you are in a great spot! You know what is holding you back!
It sounds like you want to deal with your past and find healing, so you can move forward in freedom. Trauma is life-altering and at any age, especially when we are young. Meeting with a counselor who works from a trauma-informed perspective would probably be beneficial, as there can be so many layers to the effects of trauma.
More good news: you have met a very loving and caring man! Since he is loving and caring, he most likely will want to support you in healing. Honesty and vulnerability in safe spaces build intimacy; have you considered sharing with him what's behind your distancing behaviors? You may have an ally in your healing just waiting to be allowed in.
You are headed in the right direction to get your life back considering therapy.
---
View 19 other answers
More Answers