Should I get a divorce?
I have cheated on my husband of five years roughly ten times. I pretend we aren't married at my work. Recently, he has caught on, but I lie to cover it. He use to talk to girls online, but I have caught myself constantly having a affair.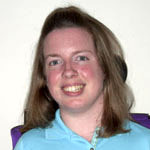 It may be helpful to have this emotionally impactful conversation in the context of couples therapy.
Whether or not you should get a divorce is not the first question that comes to mind for me, but more along the lines of do you want to be together and what kind of relationship do you want to create?
For some people, polyamorous relationships (those involving more than two people) are acceptable. This does not work for everyone, but if each of you agree that that is okay, it may work for you and your husband. If it is something that you are both open to, it is often beneficial to have more than one discussion about the details of what is acceptable for each of you.
If you want to be devoted only to each other, what does that lifestyle look like for each of you? What can you start or stop doing right now to move your relationship in that direction?
Neither of you can make the other partner change. That does not mean you cannot talk about what each of your goals are together and support each other in working toward those goals you have for yourselves.
Sometime having discussions like these is easier when there is a structure and/or someone in the room (like a therapist) who can help keep the conversation on topic and work on having each of you communicate in a way that expresses your wants, wishes, and desires in a way that is not blaming of your partner.
If either of you wants a divorce, that could be part of the discussion. Divorce is not the only choice here, depending upon what each of you wants and is willing to accept, learn, and grow from as it relates to yourself and your partner.
---
View 3 other answers
More Answers