Is being mean and fighting with my boyfriend normal after an abortion?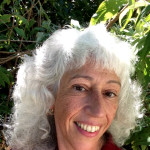 It isn't.
Being mean and fighting suggest the naturally strong emotions associated with the decision to end a pregnancy.
Even the most detailed thought out decision to end a pregnancy, has mixed emotions along with it.
Look within for any emotions which are similar to losing someone with whom you feel close. This may connect your sense of loss to how you may feel now.
Also, you and your boyfriend can talk together on the subject of how you each feel about the abortion. This may start a more connecting dialogue.
If either of you do not want to discuss the abortion, then realize the other person may have strong feelings and feelings which are different from each other's to understand, require some quiet time and respect their need to do so.
---
View 3 other answers
More Answers