My past is holding me back from my future. How can I get my life back?
There are issues from my past that have me very heavily burdened in my heart. I've been torn for so many years and I need help so I can move on with my life.
I experienced trauma when I was 8 years old and I did come out about it until I was 40.
Now I know this is what's holding me back on my happiness. I've met a very loving and caring man but because I'm holding on to these things from my past I'm pushing him away.
How can I get my life back?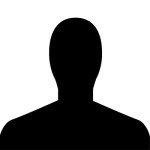 It is very common to process early traumatic events a bit later in life. Unfortunately trauma does not go away on its own over time. Many individuals have multiple patterns of avoiding reminders of past negative experiences. The most important thing you can do in order to improve your relationship with others and for your physical and mental health is to face and process these traumas head on. It is absolutely possible to "get your life back" after holding onto this for such a long time. The work will be difficult and will take some time...BUT it will be the most rewarding thing you can do for yourself and your loved ones.You have done some of the work already by recognizing the causative issue and the goal you would like to achieve. If I were asked such by someone I cared about, I would encourage them to find a professional who works with adults who were traumatized as children. One of the most important things in therapy is "goodness of fit" between survivor and therapist. If you don't feel that a trusting relationship can be built with the first therapist you meet with-DO NOT GIVE UP. If you are willing to put in the time and effort you will find someone you connect with. And try to remember that this will be life changing and so worth it in the end.
---
View 16 other answers
More Answers