My daughter isn't acting her age
My daughter seemed to be developing at a normal rate until about the age of 10. She then started to act younger than she is.
Now she only wants to play with younger kids and she doesn't act her age. I don't know why this is happening. Is this normal?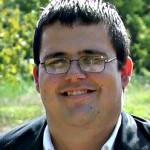 Michael Moates
I work with Anxiety, Depression, Trauma, and Personality/Emotional Regulation
It is usually useful to talk with the child's physician since they are the one who is most knowledgeable with the child's developmental path. This is obviously a significant problem that needs to be looked into. Also, children have a tendency to regress behaviorally when they are confronted with events and interactions over which they feel they have no control. This can be caused by something as innocuous as the passing of a family member or pet, as significant as sexual abuse, or by a combination of these and other factors. If you haven't already, talking to the school about the situation is a smart place to start.

---
View 4 other answers
More Answers