I want to be a boy but I can't because of my religion
I was born a girl, but I want to be a boy. Because of my religion I can't tell my family. I know they won't accept me. What do I do?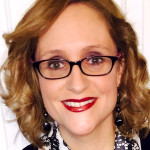 It is really important for you to be comfortable with your identity. With that said, it is also so important for you to be safe. It may be helpful for you to find supports (in your life, community, or online) that you can talk about how you feel and potentially gain supportive persons if your family does not accept you. It will be really important to connect with others and even a counselor to help you.
---
View 7 other answers
More Answers