How would I know if I have the right therapist?
How do you know you have the right therapist for you?
How would I know how to "train" my therapist to be able to give me what I need from treatment?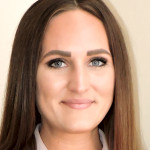 It is incredibly important that a person feels that their therapist is right for them! The importance of this is not only because they will be asked to be vulnerable and honest during sessions, but also because it can impact treatment outcomes. Having confidence in your therapist and the therapeutic relationship can help foster success in therapy!
Generally speaking, it is a good fit if the therapist has expertise with your particular problem, you connect the "feel" or "vibe" of the therapist, and you like their treatment philosophy. In order to find out if it's a good fit, you may have to directly ask the therapist about their expertise and treatment philosophy. Many people are arbitrarily matched to a therapist or believe that they have to see the first therapist with an available appointment. It is important to remember that you have a choice in who your provider is!
As far as "training" your therapist, there are caveats here. Your therapist is responsible for providing ethical and competent services without you having to train them (such as maintaining appropriate boundaries, maintaining confidentiality, etc.). Assuming they are meeting those minimum requirements, the hope is that they are also demonstrating respect for you (such as starting session on time, providing consistency, and being non-judgmental). If you do not feel respected or you have concerns about their judgements, I recommend you bring this to their attention. While the therapeutic relationship is unique and is not like other relationships in our lives, it is still a relationship. It may be uncomfortable to tell them how you feel about their behavior, but there can be immense therapeutic value in these conversations.
If your therapist is providing ethical services, competent services, and demonstrating respect for you, it's a good start. If you are not getting the results you hope to get from therapy, it is still not your job to "train" the therapist, but it would be beneficial to bring this to their attention. Ask them about that goals and objectives that you are working on and ask for clarity on the direction of treatment. These conversations can be incredibly beneficial to the therapeutic relationship and the trajectory of treatment. Alternatively, if you are not feeling good about the provider, their vibe, the goals, or the direction, it may be time to seek a consultation with another therapist. "Starting over" in therapy does require quite a bit of emotional energy but that doesn't mean it's not worth it!
---
View 123 other answers
More Answers