How do I hold onto my marriage when there is no common bond or intimacy?
We can't hold a conversation together. The blame is always pointed at me. We have no intimacy.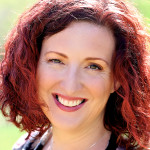 It is hard to hold onto a partner that isn't available emotionally or is lashing out when you face any kind of coflict between you.
The conditions needed for healthy intimacy can not grow when there is an absence of common ground or lack of a sense of "safe space" between you.
Learning to nurture yourself in this type of situation is vital and comes first. If there are to be better conditions to grow the kind of relationship you both feel safe and valued in, it needs to be a shared mission.
But healthy intimacy begins within, and you CAN grow and thrive no matter the willingness or emotional availability of another.
I recommend you find a good guide to walk this path back home to a deeper peace in you. If the relationship can be healed, more will become clear as you feel more ease and harmony within yourself.

For more resources related to healthy inimacy, I invite you to visit http://www.counseling4ocwomen.com
---
View 1 other answer
More Answers