I'm concerned about my 12 year old daughter
I'm concerned about My 12 year old daughter.
About a month or two ago she started walking on her toes, as well as coloring and writing very messy. This all happened very suddenly. She has never walked on her tiptoes and has always colored and written very neatly.
Is this something I should be concerned abou? Any advice will help.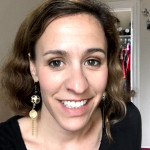 It is great that you are noticing these changes with your daughter. I can't offer advice without knowing much more about your particular situation but some things to think about:
Has something else happen recently that has been stressful, upsetting?
Is your daughter trying to communicate something to you and if so what might that be?
Have you discussed these recent changes with her? (Without being too serious or accusatory)
There is so much changing for her (and you) now-communication and connection are crucial.
I hope you both can talk to a supportive person about all these changes.
---
View 1 other answer
More Answers