PTSD is impacting my whole life
I have PTSD. The side effects are really bad and have impacts on sex, anger and my relationships. I even lost my job month ago.
How can I get my life back?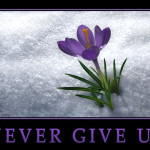 Manya Khoddami
I aspire to inspire you to tap into your own inner potentials and transform symptoms to strengths.
It is brave of you to speak out, PTSD is not a joke and it can quickly take a toll on all aspect of life. Please, know that you are not alone and with the right help you can overcome these challenges.
Living with PTSD can be very emotionally exhausting, but you can learn ways to cope with its challenges and find fulfillment in your life again. This means being proactively involved with the process, learning about the problem and positive ways to manage it can be a good start. This can also mean seeking professional help. It is important to address the problem both at the physiological and psychological level, this can mean using medication that is prescribed by a MD to reduce the intensity symptoms and also working with an experienced licensed professional. Having healthy life habits such as good sleep hygiene, healthy diet, staying away from self-medicating with drugs and alcohol, and exercising can help reduce the intensity of the symptoms as well. Please, consult with a licensed professional close to you to get more information on resources you can possibly find helpful to you.
---
View 2 other answers
More Answers