How would I know if I have the right therapist?
How do you know you have the right therapist for you?
How would I know how to "train" my therapist to be able to give me what I need from treatment?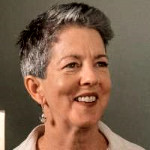 It is a good idea to request a consultation (these are generally free of charge and virtual) with the therapists that seem to be a good fit. I usually recommend meeting with at least 3 therapists, provide each of them a scenario that you'd like to address, and ask how they would respond to the situation. That will help you get a vibe for how they will work with you and whether it is truly a match. Once you've started therapy, be sure to tell your therapist whether it is working or not. If it is not working, have a frank conversation about it and work with your counselor to determine next steps. Therapy is a type of relationship. It is good to have these difficult conversations in the safe space therapy provides.
---
View 123 other answers
More Answers