How can I get my husband to listen to my needs and talk to me?
I tried telling my husband I was depressed, and he ignored me. He said "you're always sad or depressed." And he picked up his phone and ignored me. I said, "Please don't exaggerate, that isn't true." And he said, "Whatever babe. You just want to be sad."
How can I get through to him so he will take me seriously?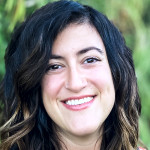 It can become painful when we feel unheard and invalidated. Especially if this becomes a pattern in our communication, we begin to build walls and boundary ourselves more rigidly, letting very little of our authentic selves out.
As many others have said, your husband may feel defensive at the fact that you are unhappy and may not know how to process that feeling. It may be that your husband isn't clear on what you need when you tell him that you are depressed. In these scenarios, it often helps to ask yourself what needs do you specifically want met?
Do you need a listening ear to vent to, only?
Do you need a literal shoulder to cry on, physical comfort and reassurance that "it will be okay."?
Do you need feedback, advice, and guidance?

Do you need to feel that your experience matters to your husband, and just hear him say "I see and hear you and you matter to me?"
Do you need support in finding resources, or desire to seek therapy together with your spouse?
When we're clear on our own needs, it's easier to communicate to our spouse without them failing to meet expectations that we may not have even known we had.
If you are already seeking therapy for your depression, I encourage you to invite your spouse for a session so that your therapist can shed light on areas of your experience that your husband may not understand. If you find that this type of communication is a pattern in your marriage, seeking couples counseling will help solve that communication puzzle within your marriage and help you understand each other.
---
View 6 other answers
More Answers