I don't know how to communicate with my adult daughter
There is just no communication at all between us. She sleeps constantly all day (not at night). She acts angry and unfocused and stays in her very messy room all the time. The only time she comes out is to eat.
She has aches and fatigue, weight gain, hair loss and skin problems. She does not look after her health.
I don't know how to communicate with her. She is not open to any suggestions. How do I get through to her?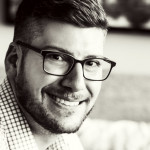 It can be difficult to find ways to talk to your children, or to get them to talk to you. Although it's difficult, it's not impossible; read on to find out how to get your adult child to talk to you.

Learn to Listen
Take the time to listen to them when they want to talk. Instead of saying you'll talk to them later, step away from what you're doing and listen to what they have to say. Don't talk, interrupt or be quick to offer advice; just listen.
Put Yourself in Their Shoes
As you listen, your knee jerk response may be to quickly resolve their issue, offer advice or maybe even dismiss their complaints or opinions. Put yourself in your teen's shoes; think about how you would feel if your spouse responded to you the way you respond to them.
Watch for Signs
Everyone has a desire to be heard and understood. Mirror back to them what you hear them saying. Watch for signs that they're not being heard or understood by you. They might roll their eyes, shake their head, wave their hand at you or interrupt. When they're nodding and/or silent, you'll know you've understood.
Ask Specific Questions
Ask specific questions rather than general "how was your day?" questions. Ask questions about a friend you know by name. Ask open ended questions such as, "What was the best thing that happened today? What was the worst thing?"
Location, Location, Location
When and where you try to talk to your kid matters. One of the worst times to talk to kids is after work. Just like you do after work, they need wind-down time. Instead, ask questions around the dinner table. It's casual, and there's no pressure for eye contact.
[wpforms id="60"]
---
View 4 other answers
More Answers