How would I know if I have the right therapist?
How do you know you have the right therapist for you?
How would I know how to "train" my therapist to be able to give me what I need from treatment?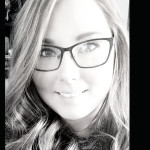 If you've found the "right" therapist for you, you probably feel comfortable being vulnerable with them. Ideally, you feel connected to them in a way that leads to you feeling understood. In order to get what you need out of your treatment, it's important to be open and honest with your therapist about what you are seeking. Are you looking for coping tools? What are your goals and how are you planning on reaching them? Those questions need to be talked about in therapy to make sure everyone is on the same page.
---
View 123 other answers
More Answers