Should I end it?
How do I decide if I should end my relationship with my boyfriend?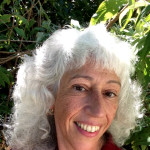 If you're asking the question, then probably you are pretty close to ending your relationship.
Make a list of what you don't like and then decide whether you'd like to tell these topics to your boyfriend as a discussion about your relationship.
He may have similar feelings and together the two of you may figure out new ways to be loving with each other.
If you've presented your needs and no change results, then ask yourself if you can be happy with him, given what you now realize about him and your feelings.
---
View 17 other answers
More Answers