How can I get into a relationship with a girl?
All my friends have either hooked up or had a girlfriend but me. I try to be happy for them, but I get really upset every time they hook up.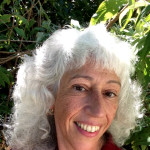 If you mean "hooked up" as having sex with no care for the person, and you'd like a girlfriend, then realize relationships require more complex alignment with a partner than being a sex buddy.
Pay attention to all your feelings toward a girl so that you'll approach someone who attracts you for reasons in addition to sexual allure.
Also, the process of knowing someone takes much more time than only to sleep with someone.
Have patience and kindness toward yourself while you get to know the qualities which attract you to a potential girlfriend.
More Answers