Why am I experiencing dfficulty maintaining an erection?
A few years ago I was making love to my wife when for no known reason I lost my erection,
Now I'm In my early 30s and my problem has become more and more frequent. This is causing major problems for my ego and it's diminishing my self esteem. This has resulted in ongoing depression and tearing apart my marriage.
I am devastated and cannot find a cause for these issues. I am very attracted to my wife and want to express it in the bedroom like I used to.
What could be causing this, and what can I do about it?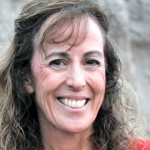 Pamela Suraci
Build on your strengths, grow in your challenge areas and improve your life!
If you haven't already, please see a doctor. ED can be caused by any number of physical conditions and you need to get checked out.
Once you have ruled out any physical issues that interfere with getting an erection, it's time to look for more subtle causes. Unfortunately, you may have gotten yourself into a mind set of "I hope I can, but what if I can't?" which is certain to interfere with performance.
Again, rule out physical causes (can you tell I think that's important?), then talk with your wife about working together to find the right approach. It might be a good idea, for example, to take the pressure off by enjoying each other without intercourse. You can have great sex without penetration and you can have physical intimacy without sex, so slow down and experiment. You might find more pleasure than you expect when you can relax knowing there doesn't have to be a "finish line".
Again, yes the third time, SEE A DOCTOR, just in case there's something going on. Once you get the all clear, find joy and spontaneity with your wife again by being creative and pressure free.
---
View 6 other answers
More Answers