What can I do when my boyfriend says he's not ready for marriage?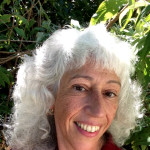 If you are ready for marriage and he isn't, then ask him his reasons and what his terms would be for making the decision to marry.
This way you'll know if he ever would like to be married and if the terms he states are similar enough to yours that this relationship is worth continuing.
Also, marriage means living one life together, so it is good practice for the two of you to have discussions on the deeper and more intimate concerns of your lives.
---
View 1 other answer
More Answers