How would I know if I have the right therapist?
How do you know you have the right therapist for you?
How would I know how to "train" my therapist to be able to give me what I need from treatment?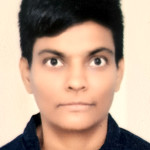 If you are not able to build a rapport even after many sessions, thats when you will know that the therapist is not right for you. Also, you dont have to train the therapist regarding the treatment plan. The therapist alone cannot decide what's needed for the client without client taking the driver seat !
---
View 123 other answers
More Answers