My family says I have depression
I'm in my late teens and live with my dad. The only time I go out is for my college classes. Sometimes when I see my friends I want to talk with them, but sometimes I won't want to talk to them for days or even weeks.
Sometimes I feel i'm not worth knowing or i'm never going to do anything right.
Are they right, am I depressed?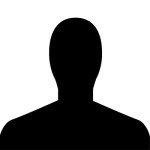 If we were in my office together, I would offer that most likely you are feeling somewhat depressed. It's most important for me to impress that you "don't have to live like this..." Other helpful information: Have you experienced similar symptoms before? Anyone in your family been depressed before? Based on other physiological signs, like quality of sleep, appetite, energy/motivation, I would present you with some treatment options, one of which would be to consult with a medication management provider to assess your symptoms and provide additional information for you to consider.

---
View 7 other answers
More Answers