My family says I have depression
I'm in my late teens and live with my dad. The only time I go out is for my college classes. Sometimes when I see my friends I want to talk with them, but sometimes I won't want to talk to them for days or even weeks.
Sometimes I feel i'm not worth knowing or i'm never going to do anything right.
Are they right, am I depressed?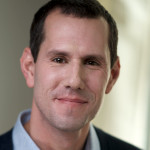 David Klein
Humanistic, LGBT-Affirmative Psychotherapy for Individuals & Couples
I wouldn't necessarily say you are clinically depressed based on that first paragraph in your question. Because that could describe more introverted behavior (people who feel more energy from a more internal approach as opposed to those who feel more energy from being among others.) It is more in the second paragraph that I would be inclined to say that further exploration is definitely needed. The diagnosis of Major Depressive Disorder is more than just those two symptoms, but there are more mild forms of depression that can be equally damaging to someone if left untreated.
However, one of the trickiest parts of this is that someone who feels they are not worth knowing may also believe they are not worth having a therapist know them, and even less worthy of being helped. Do you feel that might be you? If so, could we acknowledge that as a part of the big picture, and all wrapped up in these feelings about yourself, and realizing that thoughts and feelings aren't always rational (in that you are worth getting the help)?
My recommendation just from the information would be that you seek out a supportive, listening ear in the form of a therapist, who can allow you the space to express some of these difficult experiences, and help you name FOR YOURSELF, what your struggle is. To empower you to name it for yourself, as opposed to everyone labeling and/or judging you for it, might be an extremely worthwhile start for you.
---
View 8 other answers
More Answers