Why am I starting to not like myself?
For the past year, I have been feeling pressured to do well in school, and it put a ton of stress on me. I have been bullied for five years, and for some reason, it is now sinking in, and I can't stop it. For some other reason, I can't find a hobby I can see myself doing without thinking bad about myself.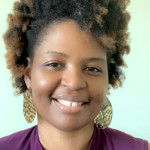 I would suggest being kind and gentle with yourself. A lot of times we tend to try to live up to others expectations or what they feel you should do. I encourage you to give yourself grace and know that we were all created differently and unique in our own way. The world would be a boring place if we were all the same. Maybe start by identifying your strengths and positive attributes about yourself. You can start by identifying one a day. Whenever you have negative thoughts or if someone says something negative you will have your list to reflect on to remind you of who you are. You can also identify things that you're good at, when you felt proud, or when you accomplished. It's okay to be your own cheerleader. When it comes to finding hobbies think about things or activities that have been of interest to you. It can be something simple as planting flowers, drawing, writing poetry, going for walks, going to the park, laser tag, painting, cooking, dancing, singing or writing songs, etc. Hope this is a good start and is helpful.
---
View 2 other answers
More Answers