How can I help my girlfriend?
My girlfriend just quit drinking and she became really depressed. She told me that she wants to move. What can I do to help her? I want her to stay.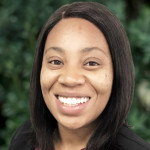 I would say talk to her about her depression. The best thing you can do is let her know that you are there for her as a support system. I would encourage her to talk more if it helps and encourage her to get move involved in doing activities she likes to do. Also, getting connected in a community of people is important to help with feeling depressed. Encourage her to speak with a therapist or counselor to address her depression as she has made a major change in her life by deciding to stop drinking. She may believe moving is the best to help with this. You can share with her that you want her to stay and express to her how you feel. Ultimately, you will have to respect her boundaries and the decision she chooses to make. She may want to move and this may be what she feels is best for her life. If she does choose to move that will be her decision. It sounds like she is trying to do what is going to make her happy. Maybe staying in the city she is currently in is causing her more feelings of sadness.
---
View 5 other answers
More Answers