My family says I have depression
I'm in my late teens and live with my dad. The only time I go out is for my college classes. Sometimes when I see my friends I want to talk with them, but sometimes I won't want to talk to them for days or even weeks.
Sometimes I feel i'm not worth knowing or i'm never going to do anything right.
Are they right, am I depressed?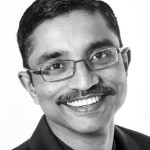 I would not focus on what other people say. Do you feel what you have described impacts your day to day functioning? Try to evaluate how is your self esteem, motivation and self confidence. How about negative thoughts or hopelessness? Any concerns about your grades sliding down? If you answered yes to any questions, may be its time to see a counsellor.
---
View 10 other answers
More Answers