I want to feel more comfortable around people
My son was diagnosed with autism a few years ago and I stopped working so that I could take care of him. I also was dealing with an abusive relationship (mentally, physically, and emotionally). Now I live like a recluse and I always feel nervous around people.
How can I feel more comfortable around other people?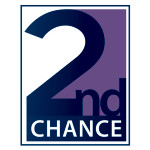 I would look at getting engaged with a support network of individuals who may also have autistic children. They will understand some of the things that you are experiencing at home and you may also find someone who feels that same way as you. If you have not sought professional counseling for the abusive relationship I would seek out a therapist who can help you process through it so you do not repeat similar choices in your next relationship.
---
View 5 other answers
More Answers