My relationship is suffering from severe abandonment issues
I feel as though I'm suffering severe abandonment issues stemming from childhood. I convince myself I'm not worthy of happiness, and I'm always afraid I'm doing something wrong. It's as if I create little scenarios in my mind, and I start to believe them.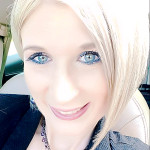 I would like to offer my compassion that you are struggling with with these feelings. With the information provided and not knowing what your childhood was like or what you've experienced, I will say that from my experience working with people, these feelings are normal, and a normal part of the process of healing and just by posting your question tells me you're aware and desire to change this. Very good! I commend your strength. Your feelings are not uncommon and the feelings of abandonment, or second guessing or loss of happiness are also not uncommon. It's also not uncommon for these issues to arise and trickle into our adult life and relationships.
Again, with little information about your situation, it is hard to give an exact answer. However, those who have experienced a dysfunctional childhood or trauma, often present with the issues and feelings you've described. The great news, is that with good therapy, you can regain your happiness, self worth and begin to feel empowered, you deserve to be happy. Be patient, gentle and kind to yourself. I would encourage you to begin with searching for a licensed therapist in your area, maybe go for a consultation session and simply see how your feel about it. Therapy can be incredibly helpful and life changing. I wish you the very best!
Laura Cassity, LMSW, LMAC
---
View 2 other answers
More Answers