How can I get counseling if my primary care physician won't help?
I suffer from adult ADHD, anxiety disorder, and depression. It has been difficult to find a doctor in my area and my primary physician won't help. I am unemployed and overwhelmed. What would you suggest I do?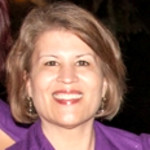 I would check out agencies that offer affordable counseling based on your income or very low cost counseling sessions, i.e., Pacific Clinics, Hathaway Sycamore, Pasadena Mental Health Center, Burbank Family Center. If you google affordable or low cost therapy in your particular area you will find resources to help you.
---
View 2 other answers
More Answers