How would I know if I have the right therapist?
How do you know you have the right therapist for you?
How would I know how to "train" my therapist to be able to give me what I need from treatment?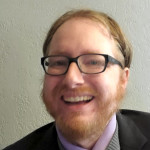 Ryan Holliman
You deserve more, let me help you get the life you deserve!
I think there are two major things that are necessary for a therapist to be helpful. The first is that you must feel comfortable with them. If you feel like the counselor was interested in your life and was caring during the first session, that's a good sign. If not, then run! Trust your gut on this one.
The second important thing is that you have to trust your counselor. Your counselor can be kind, but if they just sit there and nod, without providing you anything, its probably isn't a good fit. Just like when you go to a medical doctor, you're putting your care in their hands, so you need to feel like there is expertise.
If you not getting those things, I would encourage you to voice your needs (though I know that can be hard). If you counselor listens to that feedback, it's generally a good sign, and if they don't it may be a sign that this isn't a good fit. The important thing is, that you have to find a good fit. Just like any other relationship, not everyone is going to be a perfect match together.
---
View 123 other answers
More Answers