Is it possible for a couple to overcome cheating if it only happened once?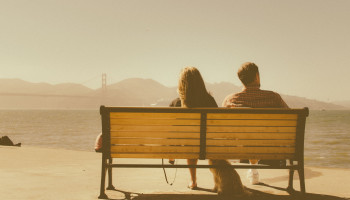 My fiancé and I have been together for 3 years and our relationship has always been good. The only issue we had was that he felt like he wasn't getting enough sexual attention from me.
I recently found out he cheated on me with another women. He says he wants his family back but I'm confused on what to do. Is it possible for us to get past the cheating, or should I just move on?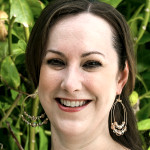 I think there are many different directions we could go as far as answering your question. I think the first and most important question you need to ask yourself is do you truly believe in your heart that you can forgive him and trust him again? Once you answer that question honestly then you can move in one of two directions.
First, if you truly love this guy and see yourself being with him long term and for the "long haul", so to speak...and you genuinely want to forgive him and trust him again, that is completely do-able and possible if you both put in the work. But, there's a greater issue here that needs to be addressed. You say your relationship is "good", but there's been a sexual disconnect between the two of you and that usually indicates some type of emotional disconnect is at the core. Would you agree with that, or what are your thoughts? Were you giving him less sexual attention than you normally do or were you guys never on the same page about sexual needs and having compatible sex drives? If you are more of an emotional person than he is, you may have been less interested sexually because he hasn't been meeting your emotional needs. For instance, if you hadn't been feeling loved, cared about, validated, appreciated, cherished, and special to him than you may have felt less connected physically and been less interested. This is a common issue with couples, and can easily be addressed if the communication in your relationship is strong and you can find a way to express to him your frustrations. In essence, many women tend to have more emotional needs than men, this is the way we are hard-wired, and there are exceptions to this of course, but if you have been feeling neglected emotionally than your lack of interest in sex is actually completely understandable and NORMAL! Until he understands this, and can learn to tune into your needs emotionally, you may struggle with feeling you are out of sync emotionally (and sexually). This leads to you both being frustrated, but if all this is ringing true to you, he seriously probably has no clue what's going on and may not know how you're feeling. You need to communicate your needs to him; if you are super lost with how to do that, there's an awesome book called The Five Love Languages. It's not that long, and it's very approachable and easy to apply the concepts to your relationships. Invaluable resource for relationships and truly eye opening; really!!
This is a long post, I'm sorry! But this is such an important issue that is very common and many people feel lost about how to handle it. So back to the second direction you can go....you feel very betrayed, you aren't sure if you can ever trust him again and you see yourself perhaps being paranoid forever and never being able to completely get over this. For instance, if he says he is working late, or if he doesn't call or text right away when he usually does, you may immediately jump to the worst case scenario that he is cheating again. Of course, it may not be true, he may have legit reasons for his behaviors, but the point is if you are going to be in paranoia-mode OR you just will always be unsure whether he loves you and is committed to you and only you, then the trust may not be able to be re-built. You need to think long and hard about this, and if you decide you have the capacity to forgive him and rebuild your foundation of trust and honesty, then you need to let him know very explicitly what you need him to do to earn that trust back. You can't just tell him vaguely "I need to trust you again"; if he wants his family back and he's willing to do the work, you need to line out exactly what he needs to do and he needs to do it. But, be prepared that he might throw out there that he cheated because he felt you weren't attracted to him anymore (or he tries to put the blame on you somehow because he says you weren't meeting his physical needs)...if he throws that out there, but you weren't showing him the affection because you were frustrated emotionally, then it all starts with you communicating that to him. Get that book!
In conclusion, if you feel in your heart there is no way you will be able to trust him again and you will always wonder if he's cheating when his behavior isn't spot on, you will be a nervous wreck and perhaps cutting your losses now would spare you the continued heartache. There is certainly a way to work through this, but you both have to be motivated and you have to get to the source of why the cheating happened in the first place. Rebuilding trust can be a long process, maybe even years, and for some people, they may never be able to fully trust and let go of the past. I truly recommend starting with the book, and then going from there. If you decide you want to stay with him, you would really benefit from couples counseling, as it sounds like a professional could help you strengthen your communication and ability to trust again.
---
View 10 other answers
More Answers