How would I know if I have the right therapist?
How do you know you have the right therapist for you?
How would I know how to "train" my therapist to be able to give me what I need from treatment?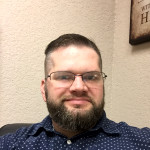 I think the right therapist will lead you toward answers that work. "Right" simply means they are helping you accomplish your goals for counseling.
If I understand the question, training your therapist should really just mean being transparent about what you're looking for. Most therapists will offer a treatment plan that should let you know the process they are taking to help you meet your goals. If you don't feel like the treatment plan is what you need, be honest with them and collaborate to come up with a process that better suits you.
---
View 123 other answers
More Answers