How would I know if I have the right therapist?
How do you know you have the right therapist for you?
How would I know how to "train" my therapist to be able to give me what I need from treatment?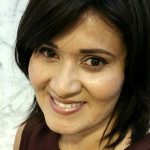 I think the most important to be the right therapist to you, is being able to make the click. It means to combine my years of education and training with my personal experiences, and how those could help you to figure it out your exploration about yourself, help you process them in the way that you may be able to learn how to deal with life's difficulties. On the other side, that would be important in your process, is that you can trust in me as one who has been learning for my own process of life. Also, I have been in your place as a counselee, and I know how important is to get help. I was once divorced and I understand the pain of loss. I was a victim of domestic violence and I am a survivor. I am multicultural, I am multiracial married, I am a mother of adult children, I understand the development process from the cradle to the marriage, and have watched them grow in their careers. I have values and principles rooted in the knowledge of divine wisdom and that life has much more meaning when we live a mindfulness life.

---
View 123 other answers
More Answers