What are the skills needed by a counselor?
What are the basic skills a good counselor needs to have?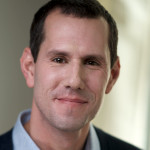 David Klein
Humanistic, LGBT-Affirmative Psychotherapy for Individuals & Couples
I think that the most important skill a good counselor has is the ability to empathize (whether that be natural empathy, or trained, empathy is essential.) A good counselor also knows the difference between identifying with their client, and empathizing with their client. An ability to not bring in our own baggage (we all have baggage and most are "wounded healers") into our work, as it's not about us. If it is brought in, it should be in only a way that can help a client.
And to listen...specifically to what the client is needing.
---
View 4 other answers
More Answers