How would I know if I have the right therapist?
How do you know you have the right therapist for you?
How would I know how to "train" my therapist to be able to give me what I need from treatment?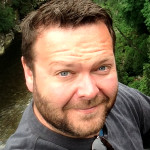 I think that can be really personal for people. The right fit for you could totally be the wrong fit for others. We offer 30 minute consultation calls to try and help the therapist and client really begin to get a sense of this before all the intake work is done and you feel committed. I think this is important and I would be hesitant of places that don't offer this, they typically are just looking to fill their people's case loads and you are kind of going to get what you get. I think it is important to at least have a conversation with a potential therapist.
It is important to work wit a therapist that is flexible and maybe not stuck in their one way of working with people. If you are looking for a type of therapy as client that is specialized make sure your therapist really understands and works from hat model. But, if you like most, are just looking for help I think having a person with a lot of experience who has worked with a lot of different types of people is probably your best shot. People who have this experience have had to learn to adjust and be flexible and learn how to be helpful to different people in different ways.
There are a lot out there who do not have this experience with diversity and maybe they are really good with one "type" of person. But I think everyone is different even when they seem to be a "type"
Last work with a therapist who is okay with being wrong and not getting it. I always tell my clients , if you feel like I'm not getting it TELL ME I want to know what I am not getting right. I can't be helpful if I am not really understanding the situation or my client.
---
View 123 other answers
More Answers