How would I know if I have the right therapist?
How do you know you have the right therapist for you?
How would I know how to "train" my therapist to be able to give me what I need from treatment?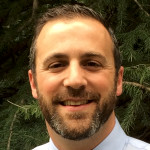 I think it's crucial that a person finds the "right" therapist. Questions, questions, questions! First I would ask them if they have experience and training in whatever the primary issues are that you are wanting to work on. You want to make sure the therapist has the skills and experience to help you. It's okay to ask "have you worked with these issues before?" and "Can you tell me what methods you use to treat these issues?" and "Are the methods you use evidenced-based?" Then I would ask what expectations the therapist is going to have of you the client. Do they expect you to do homework, come with something to talk about each session, or keep a journal? See if their expectations align with what you are looking for. And lastly, I would schedule a session and "try out" the therapist. See if you feel comfortable and safe. As for "training" your therapist, I would suggest you be the leader of your therapy, ask for what you want, be direct and do hesitate to tell your therapist if you feel you are not getting what you need. They can't read your mind and would likely find that information very valuable. They want you to feel better and to make progress, and if they are going down the wrong path you should let them know.
---
View 123 other answers
More Answers