How can I tell if my spouse had sex with a prostitute?
My spouse visited the red light district a couple of years back in Amsterdam. After he got back from the trip he got me tested for stds. In the aftermath he has provided multiple versions of what happened, from having a total blackout to being touched by a prostitute. How do I know if he had sex?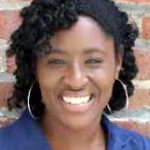 Ronica Clark
You have questions I'm willing to try to give an answer
I think if a person asked for a STD test there is a high chance that something happen. I would go with your gut.

---
View 14 other answers
More Answers