Why do I always push my boyfriend away?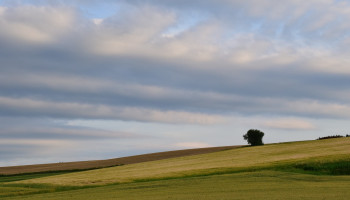 My boyfriend shows affection, but I just push him away. Every time my boyfriend tries to kiss, hug, or touch me I almost always push him away. I'm on birth control and it has killed my sex drive.
I love him so much. Why do I do this?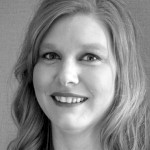 I sympathize with you! It is actually quite common for one partner to have a higher sex drive than the other, and can lead to discord in the relationship. The good news is, there are ways to deal with this.
You may have already answered your question. There are many medications that can alter one's sex drive. If your birth control pills are the cause of this, talk to your doctor about switching to a different brand. You may even consider alternate methods for birth control, such as condoms.
However, there are some other things to ask yourself. First, you used the term "affection" but then talked about sex. They're not the same thing. There are different kinds of intimacy, and many different ways to show love for someone. A book you might find useful is "The Five Love Languages".
Defining what "affection" means to you, and to him, and discovering all the ways you both can show this towards each other, may help lessen some of your anxiety over this.
Humans are hard-wired to need appropriate physical touch. In fact, studies have shown that newborns/premies who can receive skin-on-skin contact with their parent can recover faster than babies who don't receive this touch. It's called Kangaroo Care.
Children who have grown up in neglectful environments where they're not hugged and kissed and shown appropriate physical contact can often be unable to show this to their partners and children when they're adults. One question to ask yourself is, were you having intimacy issues before starting the medication? If so, there may be other, deeper issues at play here.
For someone who has received the wrong kind of sexual/physical touch (sexual abuse, physical beatings) it can be difficult to allow someone to be physically close to you. A therapist could help you work through this.
Sometimes, a person may lose their sexual feelings for their partner due to issues in the relationship. Once those issues are resolved, the sex drive comes back. Examine your relationship and see if either of you are unhappy, if you've been arguing a lot, or if there are any problems in your relationship that need to be addressed.
Finally, look for the other ways that the two of you may be intimate in a non-sexual way. You may be doing things for each other that you don't even realize, and noticing these will help you appreciate it more. Take the stress off of the sexual gratification and focus on showing your love in other ways. Some people like to give gifts, do the other person's chores, or do other things they think the person will appreciate.
If, after all of this, you still have a discrepancy with one of you having a higher sex drive, there are many articles online that offer advice for couples dealing with this situation that you may find useful. It is a very common issue for a lot of couples.
---
View 2 other answers
More Answers