I just lost my grandpa
I just lost my grandpa and i'm having a rough time with it.
I need some help to deal with the loss, but I don't think I can pay for counseling. Where Can I get help?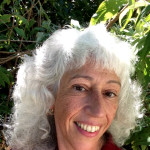 I'm sorry your grandpa died.
Good for you to write on this site about wanting help to know how best to live with this new loss.
Have you looked online for blogs and forums about adjusting to a recent death?
That you know you'd like another person to help you adjust, is a good sign of your own mental health stability.
It is possible that reading online blogs and discussion forums, writing on these if you feel like doing so, and possibly joining a local free support group, will be all you need to feel better.
There is no set timeline in grief. Let yourself take as much time as you feel is best for you.
---
View 15 other answers
More Answers