How can I get my husband to listen to my needs and talk to me?
I tried telling my husband I was depressed, and he ignored me. He said "you're always sad or depressed." And he picked up his phone and ignored me. I said, "Please don't exaggerate, that isn't true." And he said, "Whatever babe. You just want to be sad."
How can I get through to him so he will take me seriously?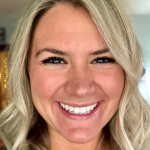 I'm sorry to hear that's how he's responding, that doesn't sound very helpful or validating of your emotions or respectful of your boundary to to communicate differently with you about your feelings and mental health. Ask if he's willing to read a book on communication with you (Gottman's "7 Principles for Making Marriage Work" is excellent!), or attend couples' therapy together so that you can work on building your emotional connection and have healthier communication. It's also possible that he's not willing to change his mind. Regardless of where he stands, you can always take steps yourself towards bettering your mental health and wellbeing - going to therapy, discussing medication with your doctor or psychiatrist (also have them do bloodwork to check your thyroid functioning, hormone levels, and complete metabolic panel to check for any vitamin deficiencies), moving your body in ways that feel good, spend time with friends doing something enjoyable or meaningful.
---
View 10 other answers
More Answers