My fiancé cheated. How can we mend our relationship?
I'm in a relationship with my fiancé and I currently found out that she's been cheating on me with a co-worker. I was very upset none the less. I understand what she did was wrong, but I want to spend the rest of my life with her. So I'm willing to forgive and move on. We have been together for a little over 9 years, and we have a son. At the beginning of our relationship, I was unfaithful and she caught me cheating. She forgave me for what I've done to her and since then I been completely faithful. I'm worried about our relationship and want to move forward but its been very unsettling. All I can think about is her with another man. I don't know what to do or where to go for advice?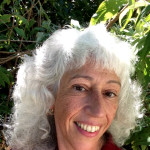 I'm sorry for the stress and unhappiness stemming the problem you describe.
Trust your instinct that there is more complexity to feeling good about being in a partnership than simply wanting this to happen.
In any relationship, the complexities of each person combine. Often people accept when this feels good and are lost as to what to do when natural human complexity, doesn't match up with our partner in the way we'd like.
A couples' therapist would be able to help each of you talk about the factors motivating the cheating, as well as clarify the reasons you each have for continuing to stay together.
The unique advantage of couple's therapy is that each person is able to hear their partner talk out loud about themselves and their partner.
This is sometimes enormously helpful since our inner thoughts are often hidden yet very dominant in how we direct ourselves in relationships.
Sometimes the initial consult session offers enough new understanding that a second session wouldn't be necessary for a while.
Good luck in finding your relationship happiness!
---
View 3 other answers
More Answers